Johnson Wellness In the Spotlight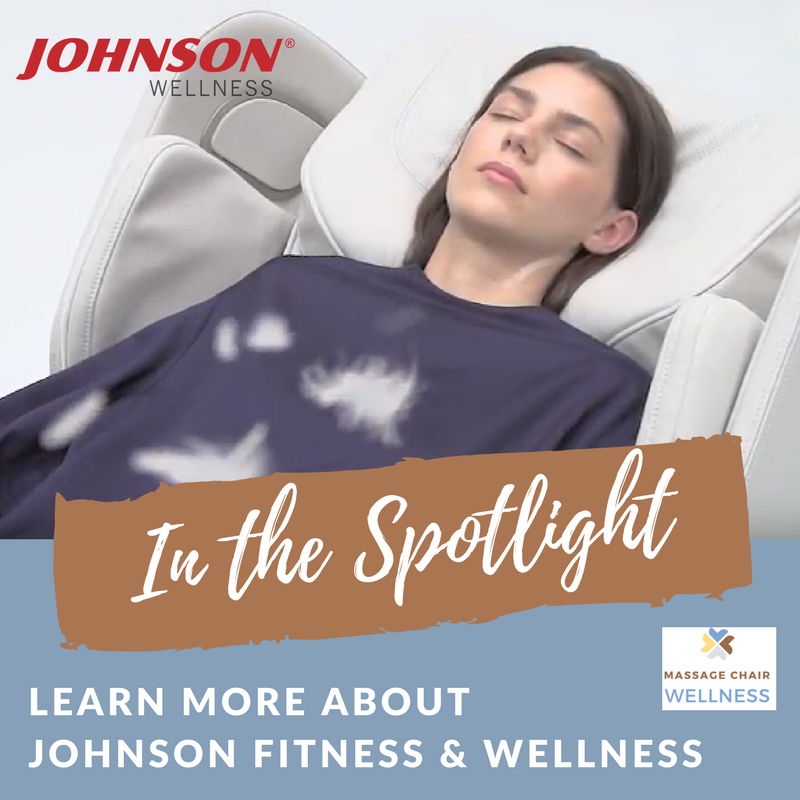 Manufacturer in the Spotlight - Johnson Wellness
Massage Chair Wellness is very proud to be representing the Johnson Wellness massage chair brands.  Johnson Wellness speaks our language offering exceptional quality, comprehensive warranties, high standards of customer service, and US based tech support via their network of 1000+  insured, on-site service providers.
We recently had the pleasure of speaking with Nicholas Beese, Sr. Sales Manager of Johnson Wellness, who told us everything there is to know about Johnson and the amazing massage products they have to offer.  Nicholas has been a part of the Johnson Wellness family for over 10 years, starting as a technician now travelling around the world visiting distributors, working with and training technicians and bringing the Johnson Wellness name to the forefront of the massage chair industry.

Founded in Taiwan in 1975, Johnson Wellness & Fitness was one of the first manufacturers of high end fitness equipment.  Now, they have come full circle to meet all of your wellness needs with state of the art massage chairs.  With three distinctive brands under one umbrella -  Johnson Wellness, Inner Balance Wellness and Synca Wellness - Johnson has a chair for everyone.  
Johnson is in complete control of all aspects of the design, manufacturing and distribution of their products.  In fact, one of the new launches for Spring 2018 is assembled by the company who INVENTED massage chairs!
Watch for our 3-Part Interview with Nick Beese, for an in depth look at this formidable company!
See Johnson Wellness and Synca Wellness chairs here and here!