Luraco i7 Massage Chair Review - Featured Customer Insights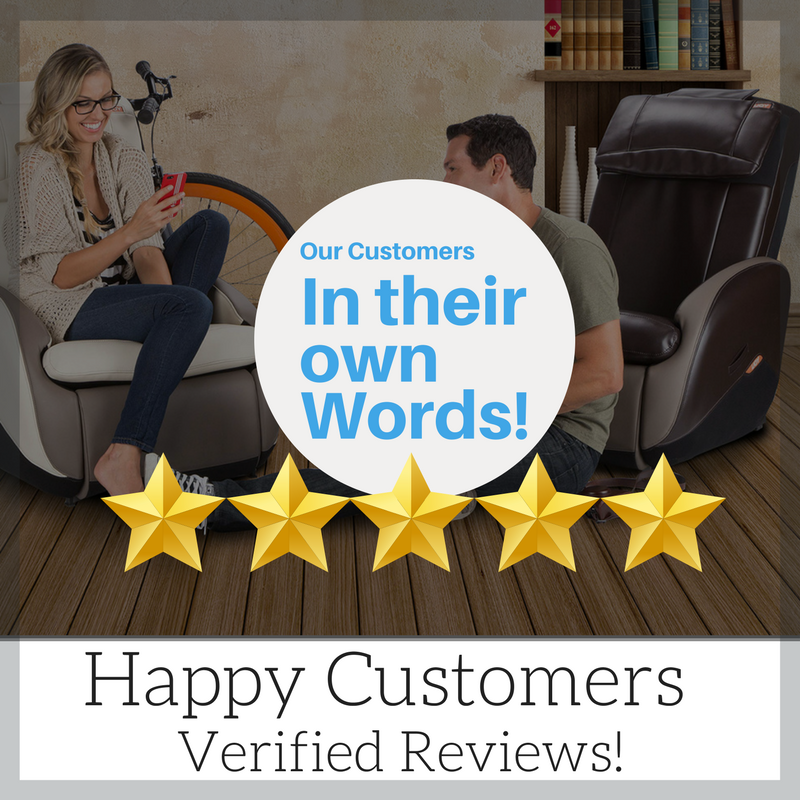 Customer Review
Luraco i7 Massage Chair
Our customers are some of the most intelligent and thoroughly researched individuals, so when they offer their feedback, it pays to listen!  Below is an excerpt from a customer review that is worth the read.  

Human Touch Novo XT: Very nice chair. Gave a nice experience but did not seem aggressive enough in the neck area which is a primary concern of mine. This is an L track chair that goes down to your gluts area. IMHO, an L track would really need to offer a deep tissue in the hamstring area to be truly useful. It was a nice addition for a massage though. Nowhere near as important to me as neck and back. Nothing else really stood out that would have driven me to this chair.

Osaki Japan premium 4d: Very nice chair as well. Hit all the major spots I was interested in but did not stand out like the 8500 X3 or the i7.
---
Also in Latest in Reviews and News