Introducing the new Human Touch Novo XT2 Massage Chair.
One of the most popular 3D L-Tracks in our showroom, the Novo XT, has a named successor ... the new Human Touch Novo XT2 Massage Chair. This very contemporary, feature rich 3D L-Track massage chair, with an extraordinary 35 auto-programs - has now been enhanced to include High Definition Altec Lansing speakers - and a new, very intuitive remote. There are a few other changes in effect as well. Below is a snapshot of this enhanced 3D L-Track. The price for the Novo XT2 increases an additional $500 - for a full retail price of $8499.
Of course, the critical elements, that make this a best selling 3D L-Track, are all NOVO! The airbag compression massage - with Human Touch's Cloud technology gives a, dare we say it, Human Touch, to the massage - the arm/hand air compression offers comprehensive coverage from above the elbow to fingertips.  The arm "canoe" is deep - allowing the airbags to close AROUND the entire arm. One of our showroom customers describes the Novo XT 2 like getting a giant hug. The Novo XT2 gives one of the best - deep tissue massages for neck and shoulders. The rollers can be made to target a zone, or even "park" when you encounter an area that requires deep targeted relief. This massage chair uses hip airbags to create a gentle hip sway - great for low back pain.  The Novo XT2 also features a 2 phase stretch - unique to this chair.  The legrest airbags grip the calf/feet, and the upper airbags restrict torso movement, and then the legrest initiates a series of gentle stretches by extending out either horizontally OR down.  This low back traction, a form of spinal decompression, can give relief to pinched nerves, sciatic pain, and many other back conditions.  
#1.   ALTEC LANSING BLUETOOTH SPEAKERS.  Bring the 3d L-Track massage experience to another level with the power of a great music experience through Altec Lansing Bluetooth Speakers. With the Altec Lansing name, you can be sure this speaker system delivers high quality stereo sound. Integrate music into your massage wellness regimen and engage yet another of your senses. Integrate the power of Meditation Music with Alpha Binaural Beats for Creativity, Focus, Studying, Enhance Memory, Learning, Concentration & Focus. Listen to a favorite pod-cast or audiobook. Or you can just enjoy one of eight calming built-in nature tracks. The American Psychological Association, cites numerous studies linking music to relaxation, reduced heart rate, and relief for anxiety and depression. Human Touch brings the mind-body connection to enhance the wellness benefits of regular massage.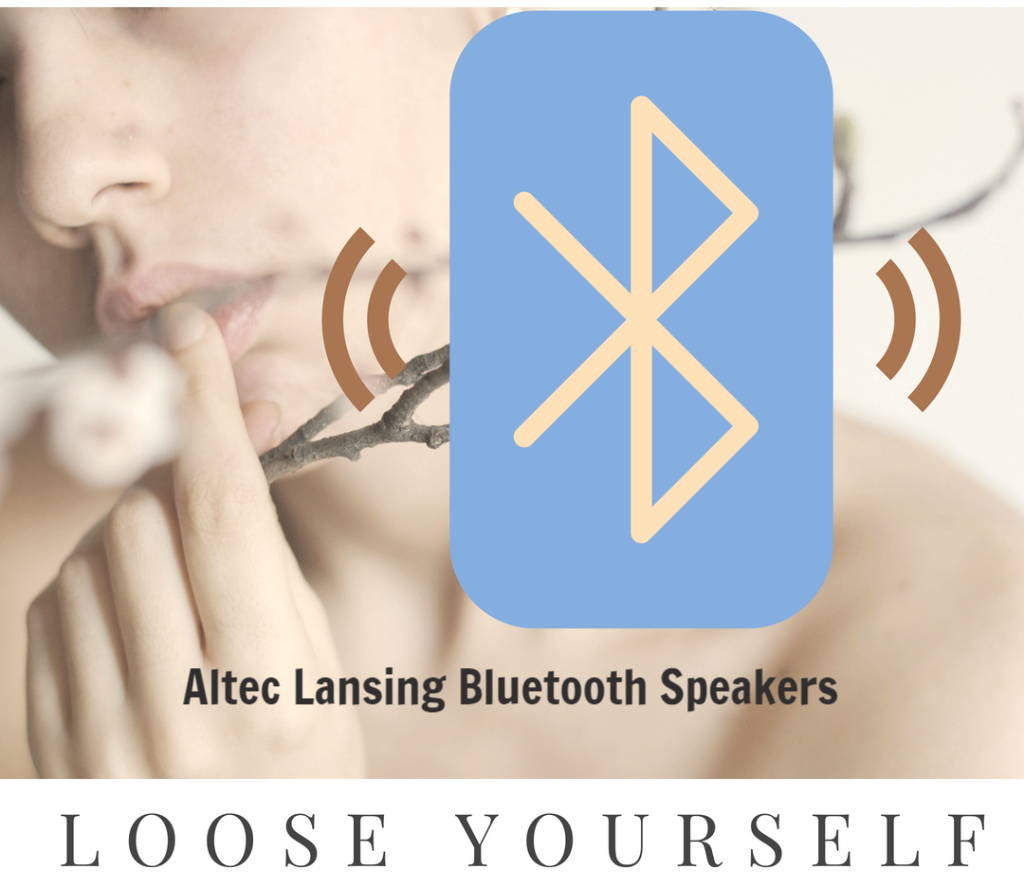 #2.   ADVANCED LCD REMOTE.  The Human Touch brand is synonymous with quality and innovation.  All of their massage chair controllers highly thoughtful designs that facilitate ease of use and simplicity of navigation.  Most massage chairs utilize stock manufacturer controllers.  The Novo XT2 includes a brand new controller manufactured specifically for Human Touch's Novo XT2.  With intuitive navigation control, a slick, clear LCD Screen, you are easily and with facility guided through the massage chair's full suite of programs and features. No more jumping back and forth / drill down style remote. You will be able to cruise features effortlessly, creating a personalized massage, with easy access to intensity settings, roller speeds and depth controls.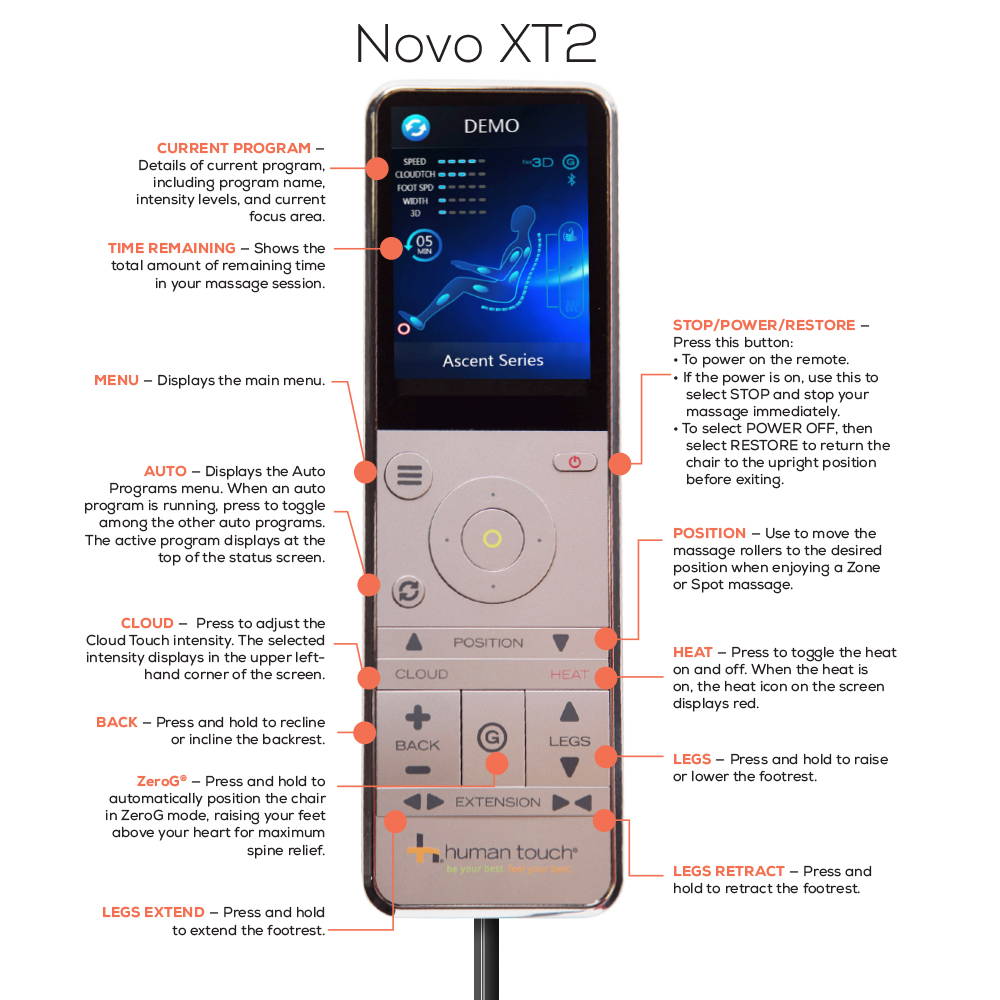 #3.     DOWNLOADABLE APP.  We do love this new remote control, if you prefer, there is a downloadable app which allows you to control the chair from your favorite Android or iOS device. Again, taking it to a new level with ease, convenience and flexibility. Simply connect your device via Bluetooth to your Novo XT2 massage chair and you are ready to sit back, relax, and completely enjoy your Human Touch your Novo XT2 experience. To check it out on Google Play >> Click Here.
Human Touch Novo XT 2
Massage Chair
 
SAVE $1000!
Regular $8999 Now $7999.
Includes
Free Delivery/Installation
($200 value)
Free 5 Year Premium Warranty
($369 value)
If you have any questions, or would like to discuss how the Novo XT 2 Massage Chair is the right massage chair for you, please feel free to contact us at 888-978-5285. Or, visit our Massage Chair store showroom in Hampton, NH.  
~ Thanks for Reading!   Alison Kras
As always, be sure to call for available in-store sales & discounts 1-888-978-5285!  
Click to Chat
Email Us
Call (888)978-5285